Triple Bottom Line Scorecard
The world moves fast. Sustainability has become essential.
In this global economy, firms not only have to achieve profitability, they also must ensure it is sustainable.

GlobStrat is the first-and-only simulation that teaches sustainable business strategy, integrating together the 3 dimensions: People, Planet, Profit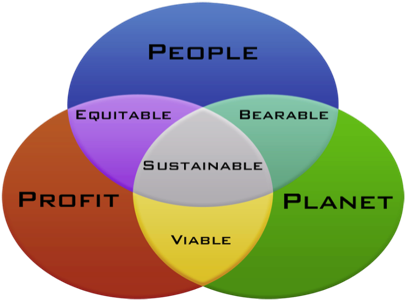 People:
this is about the corporate social responsibility. Participants have to deal with employment, education & training, health & safety, fair trade, profit sharing, ethics and loyalty.
Planet
:
discover the brand new aspect of
GlobStrat
. Compete in a global market where you also have to face environmental responsibility through many decisions: ecological footprint, toxicity, renewable energy sources, recycling, cradle-to-cradle life-cycle, etc.

Profit
:
you will have to invest on a long-term basis in order to be competitive on the worldwide market. Select your business model among competitivity, innovation, differentiation or customer intimacy.